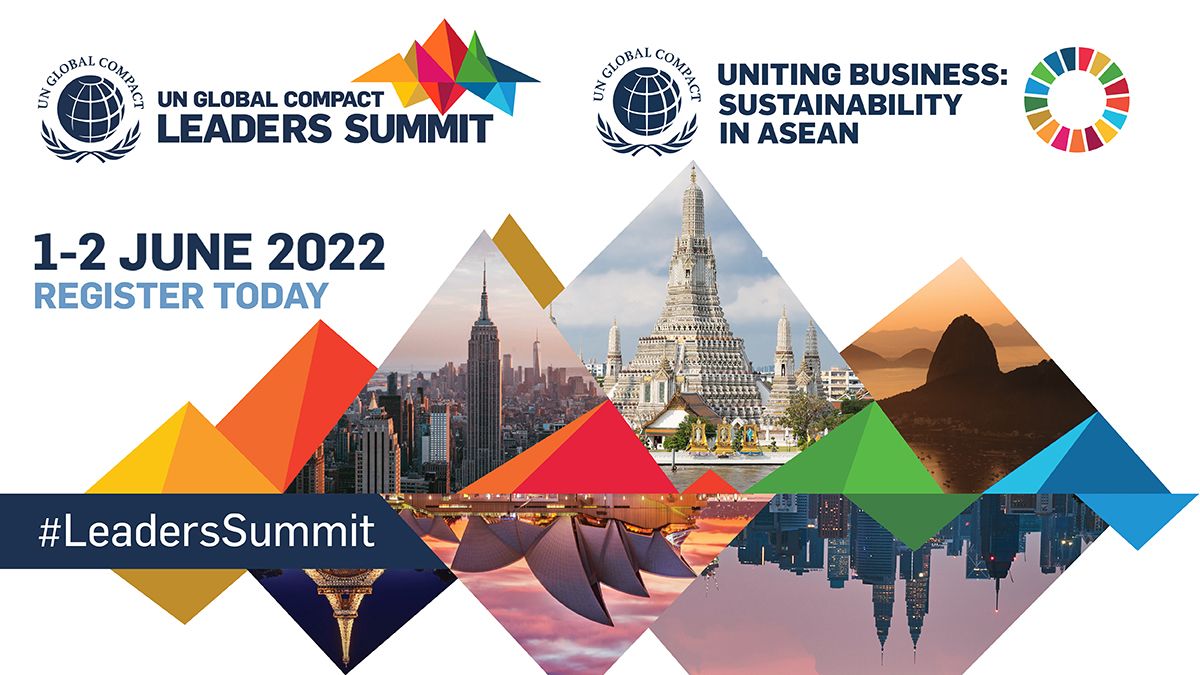 Dear Colleague,

You are invited to join us for UNITING BUSINESS: SUSTAINABILITY IN ASEAN on Thursday, 2 June 2022 at 10:00 AM - 3:30 PM (GMT+7) in virtually at the 2022 Leaders Summit where Uniting Business ASEAN will be streamed live online.

Organized by the United Nations Global Compact in collaboration with Global Compact Local Thailand, Indonesia, the Philippines, Singapore, Malaysia and Brunei, UNITING BUSINESS: SUSTAINABILITY IN ASEAN is a one-day forum that will bring together local and global leaders from business civil society, Government, Global Compact Local Networks and the United Nations to inform, inspire and catalyze local and regional solutions for advancing policies that not only drive economic growth but accelerate progress towards the objectives of Sustainable Development Goals and the Paris Agreement in the ASEAN region.

Join leaders who are committed to driving ambition and action on the SDGs as we underscore how the ASEAN region has been a torch-bearer in the wider Asia-Pacific region in 'building back better, together,' in a post COVID world. View the full agenda.

To register to attend virtually, click here.

I hope you will join us for this day-long programme to connect and learn with sustainability leaders from across the region.

*Complimentary ticket for all employee of UN Global Compact Participants and Signatories.