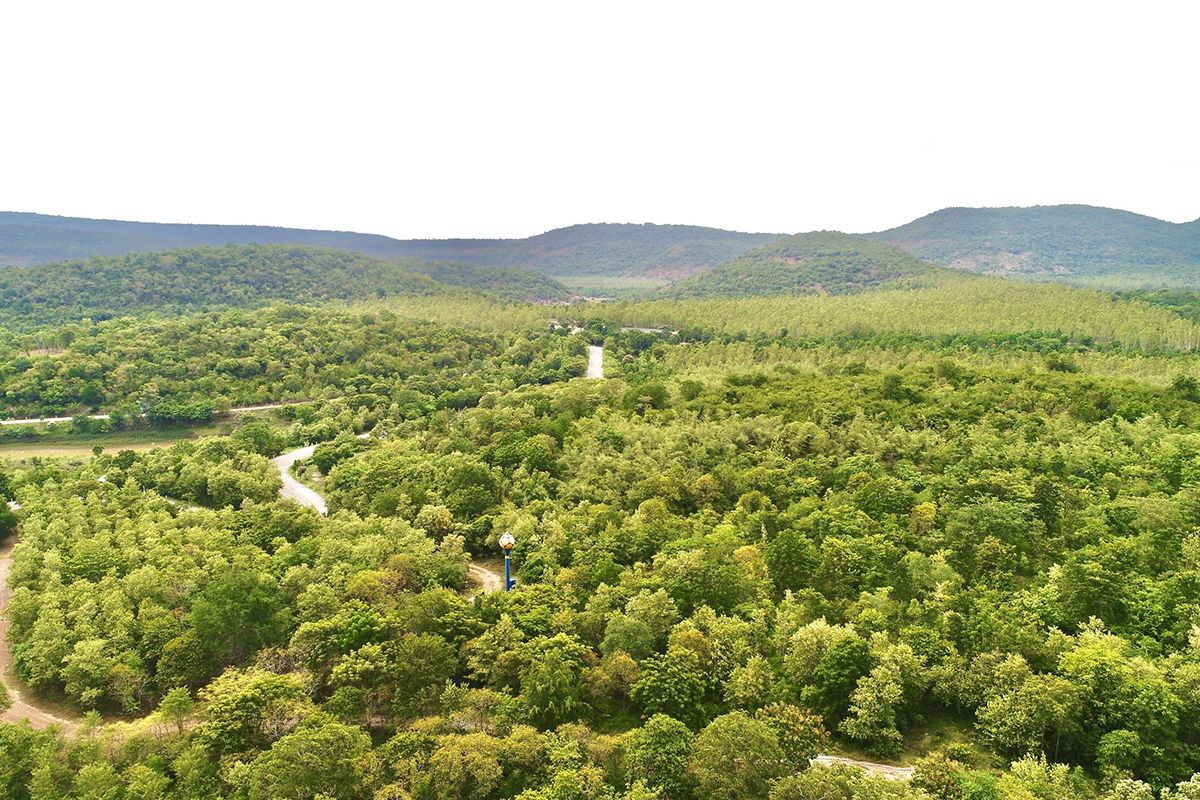 In a step towards achieving carbon neutrality and sustainable food systems by 2030, Charoen Pokphand Foods PCL (CPF) is acting upon its promise by continuing its "CPF Rak-Nives Khao Phraya Doen Thong" project's second phase (2021-2025) to support the national goal of tackling climate change and ensuring a low-carbon future for Thais, particularly younger generations. Young generation employees of CPF get to see first-hand how strong local community engagement and co-ownership is the best way to build resilient and sustainable food systems.
The green project of the CP Group's agribusiness and food arm started its first phase in 2016 (2016-2020) in a strong collaboration with the Royal Forest Department and local communities around the Pasak watershed forest. The project transformed the once-barren forests into flourishing green cover of various wild flora as well as fauna across 5,971 rai, bringing back soil fertility and rich biodiversity.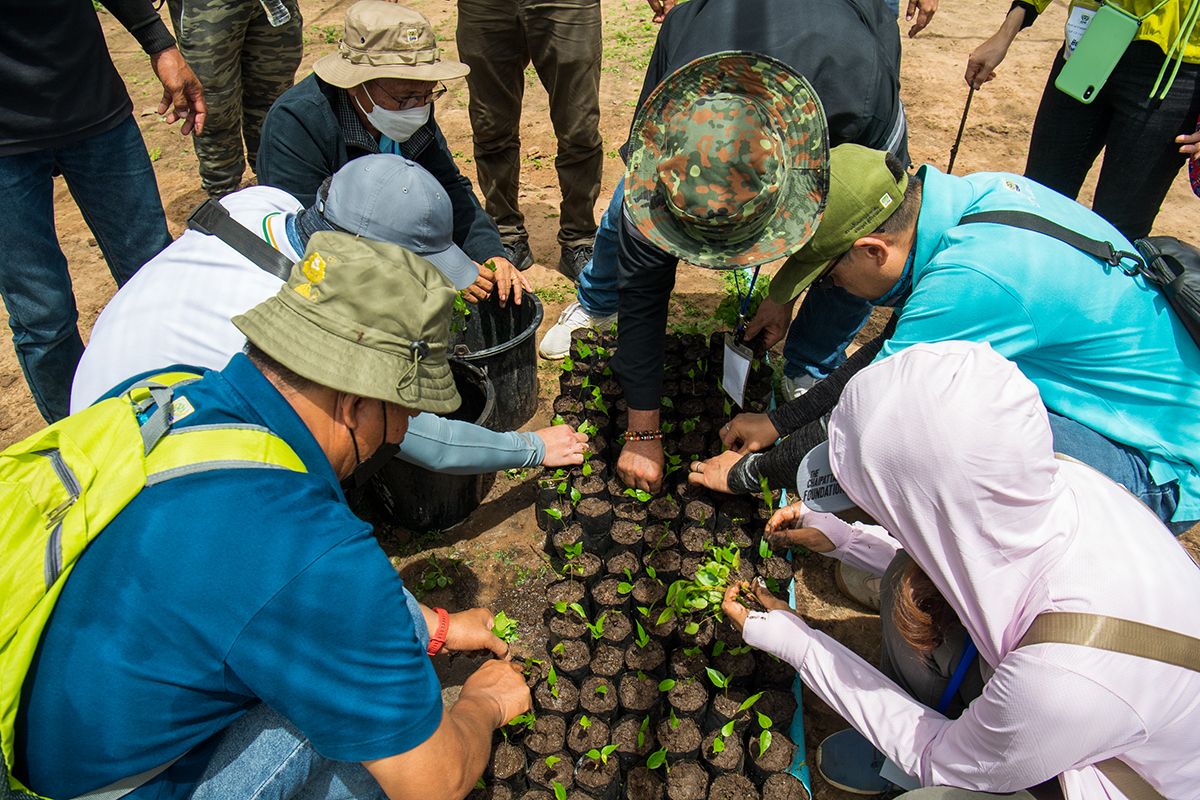 The company is now commencing the project's second phase (2021-2025) aiming to plant more trees on an additional 1,000 rai, aspiring for even more carbon sequestration. In total, throughout the 10-year timespan, the reforestation project will cover some 6,971 rai in total. The area is located near Pasak Chonlasit Dam, Thailand's largest dam, with the primary project objectives being enhancement of food security and creation of job opportunities for communities in the vicinity.
Khao Phraya Doen Thong is the Pasak watershed forest in Tambon Pattana Nikom in Lopburi province. Located about 160 km north of Bangkok. It is the final frontier of watershed before reaching Pasak River.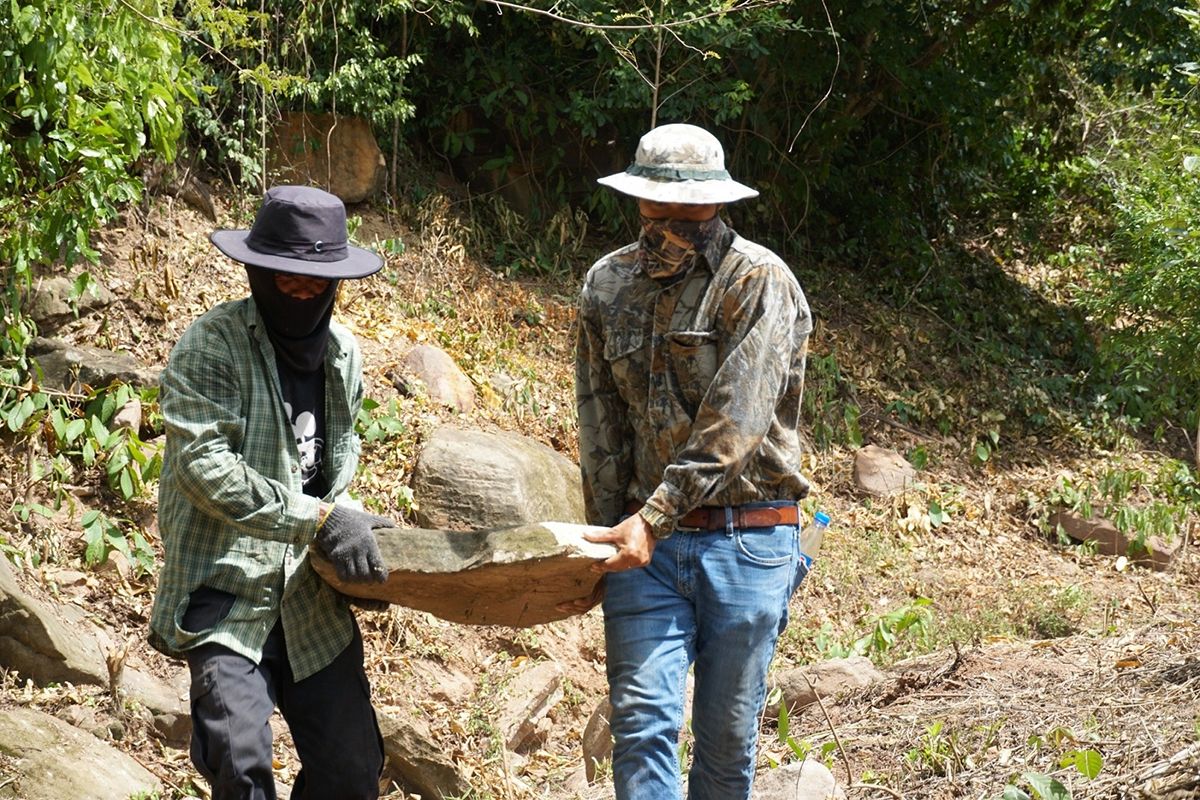 "As the weather becomes more volatile, climate change severely affects food availability, both in Thailand and worldwide, especially crop production," said Mr Wuthichai Sithipreedanant, Senior Vice President – Corporate Sustainable Development of Charoen Pokphand Foods PCL (CPF). "CPF is determined to reduce carbon emissions to net zero by 2030 with a three-pronged strategy, comprising food security, self-sufficient society, and balance of nature as part of its Sustainable Development Goals (SDGs), facilitating Thailand towards net zero decarbonisation by 2050."
Mr Wuthichai added that, "Business's responsibility to contribute positively to local communities is momentous. We want to expand the watershed forest to mitigate climate change through carbon absorption and green ecosystem building for communities. The greater the green areas, the better the food and medicinal herbs one can access. This would benefit young generations and older people alike. This project is the accessible answer to the pressing issue."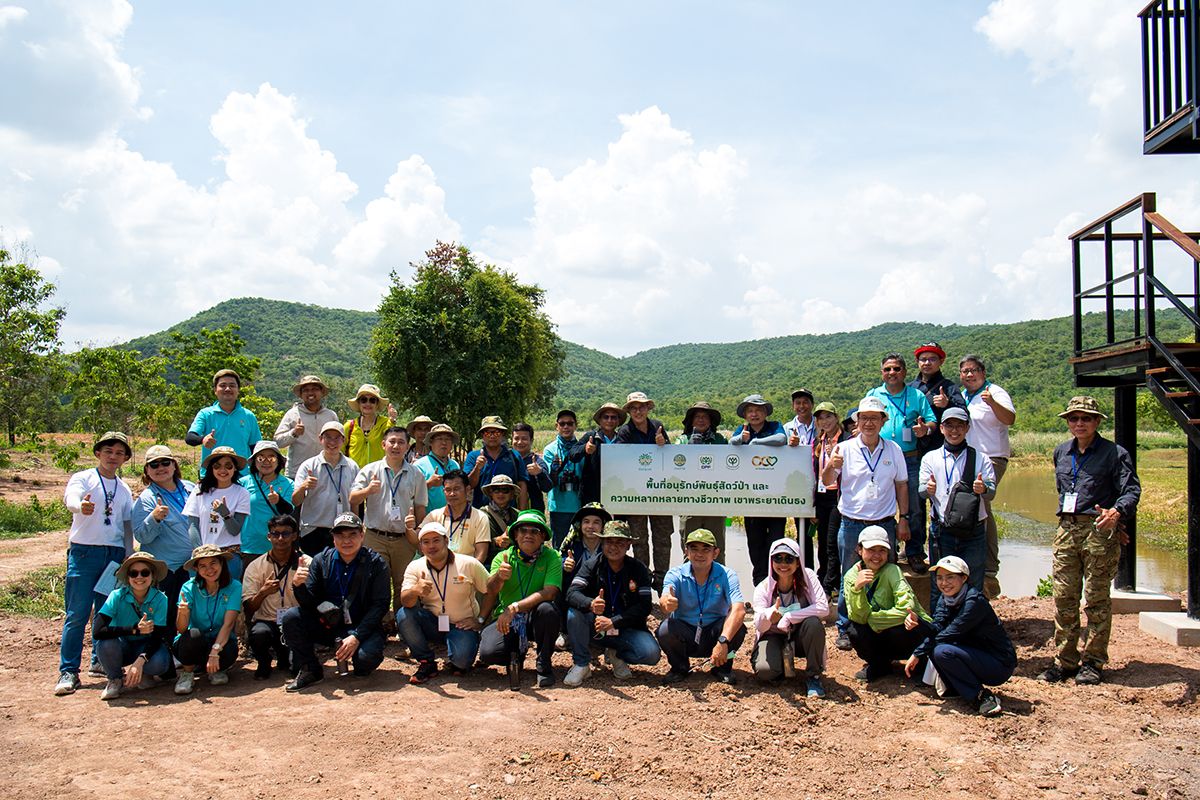 "The forest serves as a model for conservation management in other areas of Thailand. Our primary aim is to expand watershed areas, as the Pasak river basin is rather narrow and the river's water varies drastically every season due to climate change," said Mr Thanompong Sungthoop, head of the forest restoration project at Khao Phraya Doen Thong. "It serves as a learning centre for governmental agencies and private sector entities on restoration methods and management techniques."
Mr Thanompong asserted that, "The project's key success stems from CPF's continuous monitoring of the forests and progress. Numerous parts of the forest have been registered for the Thailand Voluntary Greenhouse Gas Reduction Project (T-VER) of the Greenhouse Gas Management Organisation (Public Organisation) or TGO."
Regarding employee engagement in green transition, Mr Wuthichai added that, "The most valuable asset of a company is its people. The efforts strengthen bonds and encourage a sense of community and trust which is imperative for long-term business growth."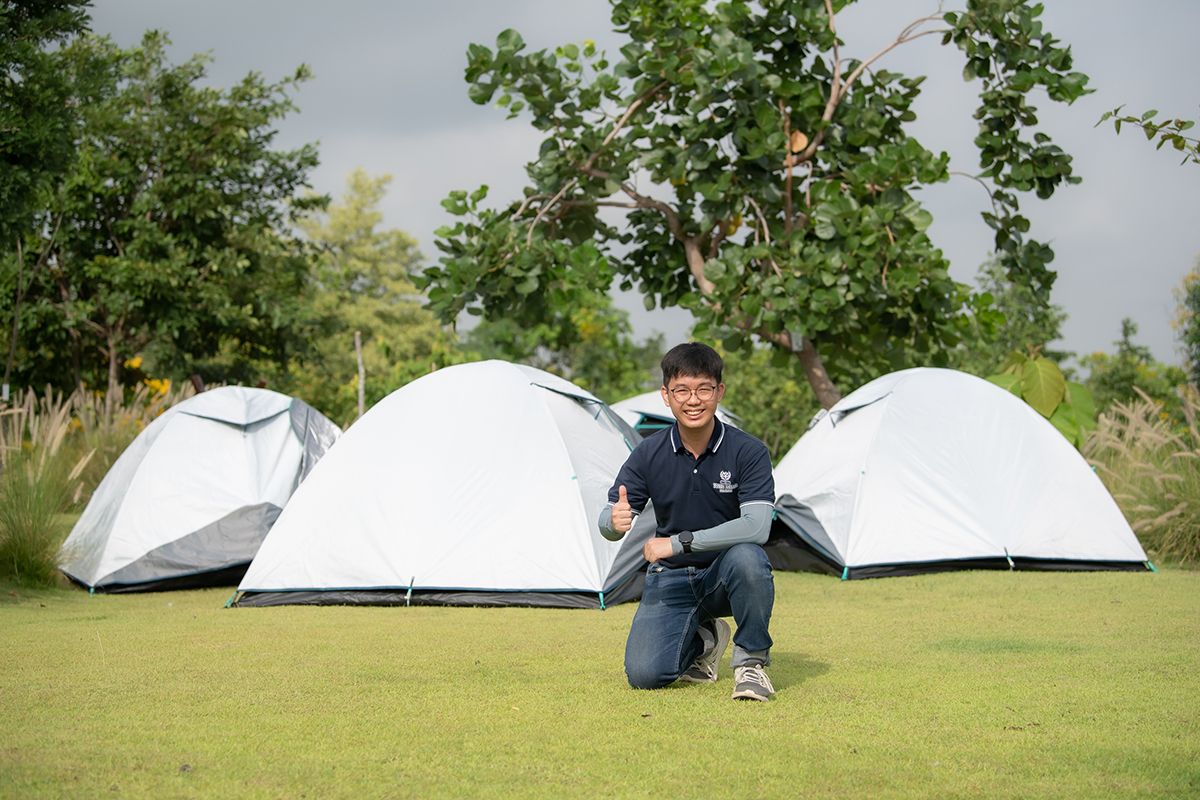 Mr Piyawut (Mochi) Ekpipatwechakul, an employee of CPF's livestock business unit, who joined CPF's "Building up Engagement Leadership at Khao Phraya Doen Thong" activity during 13 – 14 June 2022, shared that, "I love travelling to mountains. Spending time in nature helps me relax and improves my mental health. Joining this activity changes my mindset towards hiking. It was about learning on the journey, not simply marching to the top. Thank you CPF for sharing with me the opportunity to understand and appreciate nature even more."
The activity is part of the green efforts aiming to cultivate a green mindset among employees through reforestation, making seed balls and a forest trail. Over 30 participants had the opportunity to learn more about various fauna in the wild. It is CPF's first green activity since Covid-19 subsided.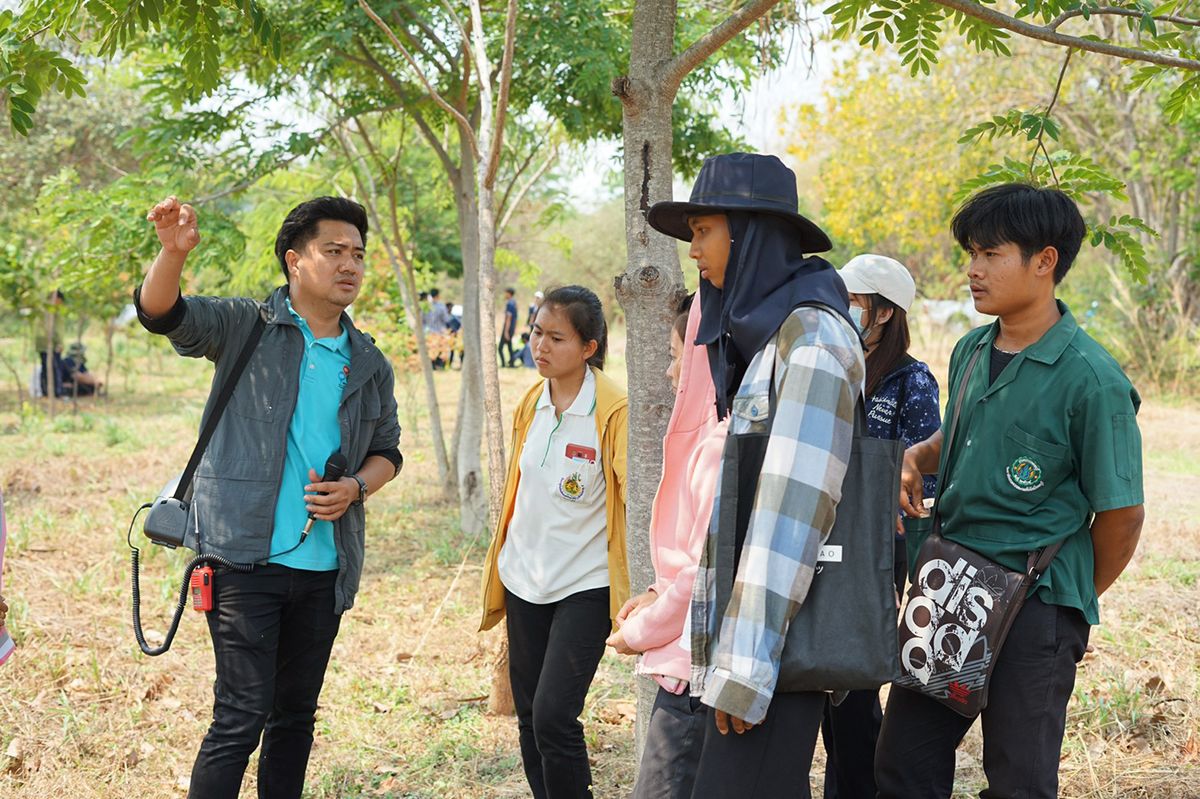 Mr Surapat (Todd) Saipetch, Manager of Bio-diversity of the project, said, "We have a passionate team of experts for data collection, geographical analysis, and biodiversity assessment to ensure the best possible outcomes of forest restoration."
"We adhere to key customised planting techniques. The 'prudent planting technique' installs a water drip system and seed grading among others. 'Forest Ecology' grows banana trees around the plantation and helps soil flourish. Additional trees are cultivated to supplement the forest area. Vines were removed to give room for nursery plants. As vines obstructing sunlight were removed, natural fertilisation is ensured."
"We want to let both existing a new trees grow naturally," explained Mr Surapat. "Our project enables a healthier and richer ecosystem. The better conditions, such as improved humidity, mean restoration of biodiversity. Countless animals have returned to the forest showing that it is a genuinely effective restoration for fauna and flora alike. We have also successfully launched seed banks to safeguard biodiversity with full ownership of the local communities."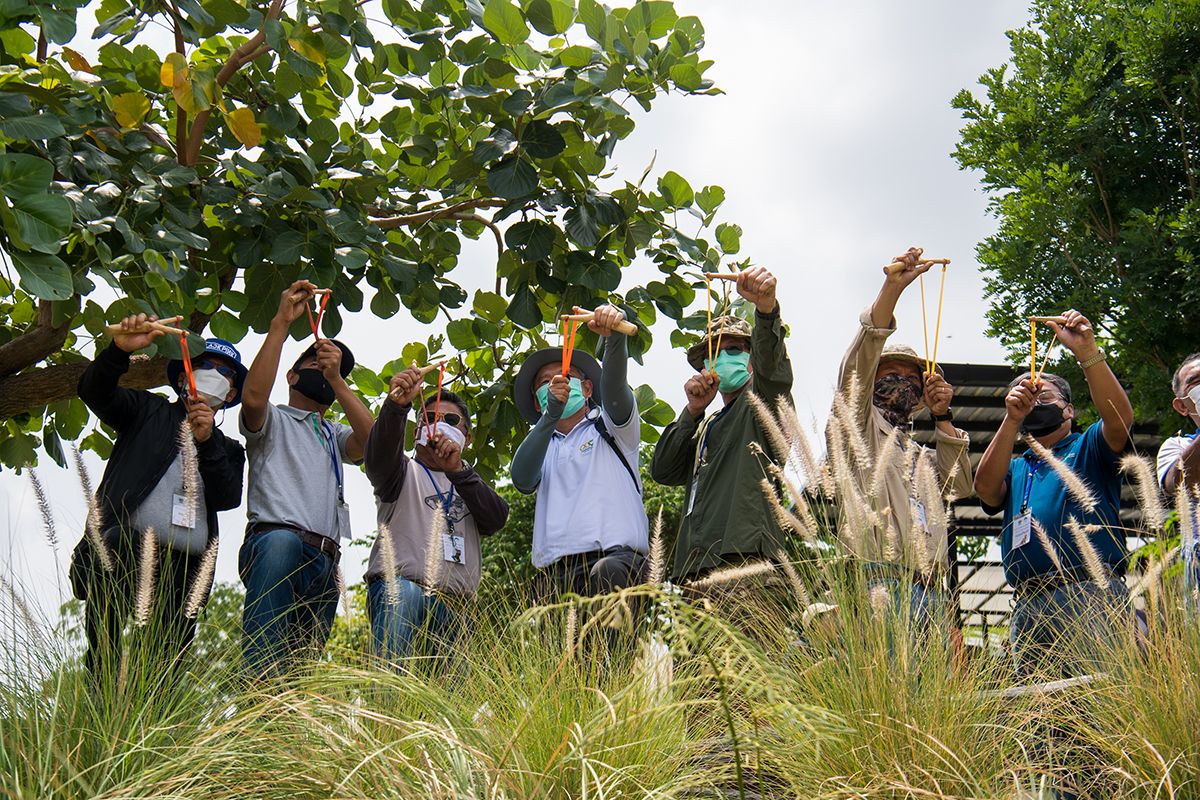 The project also strengthens food security at the community level by encouraging local farmers to grow hygienic (100% chemical free) vegetables and fruits such as lemons, Acacia or Cha-Om, jackfruits, for their own consumption and to sell at the community market. Moreover, the project supports the community's fish breeding and tree nursery projects, thereby creating new job opportunities and sources of income, with the efforts to safeguard biodiversity being the means.
CPF reforestation at Khao Phraya Doen Thong has gone above and beyond the basic definition of reforestation. CPF safeguards, enriches and revives the forest, thus strengthening biodiversity for both present and future generations. CPF co-creates with local communities, enriching biodiversity and deepening engagement with younger generations, to make possible resilient and sustainable food systems for the future.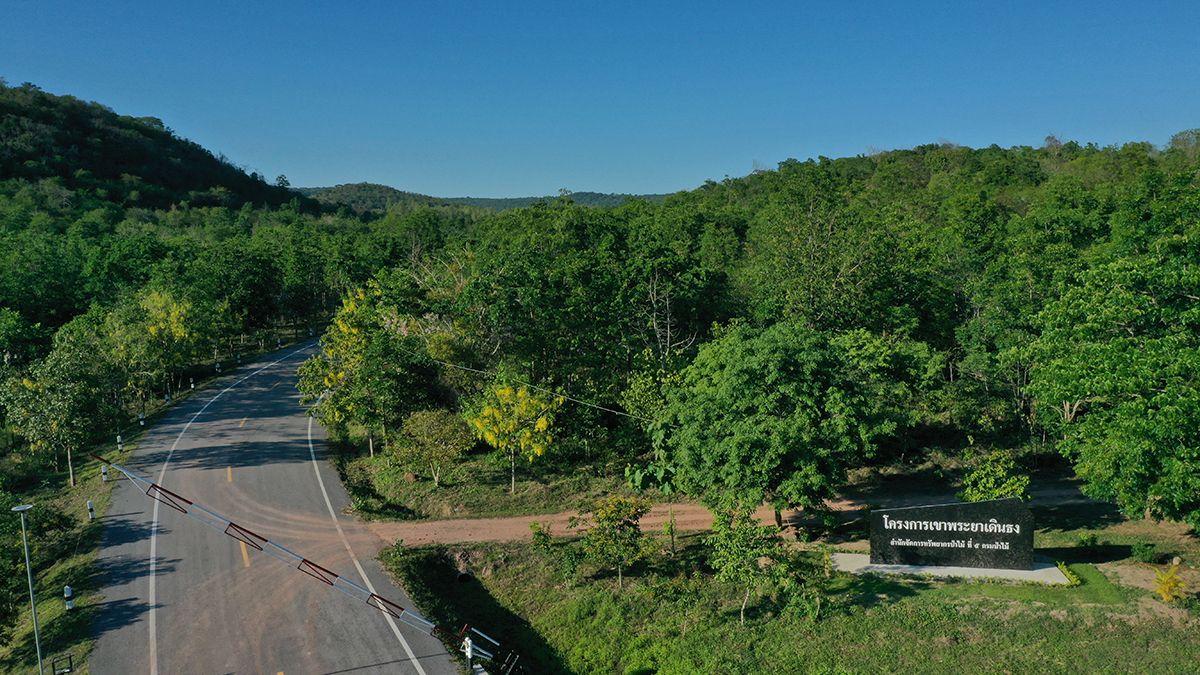 source: https://www.bangkokpost.com/business/2351869