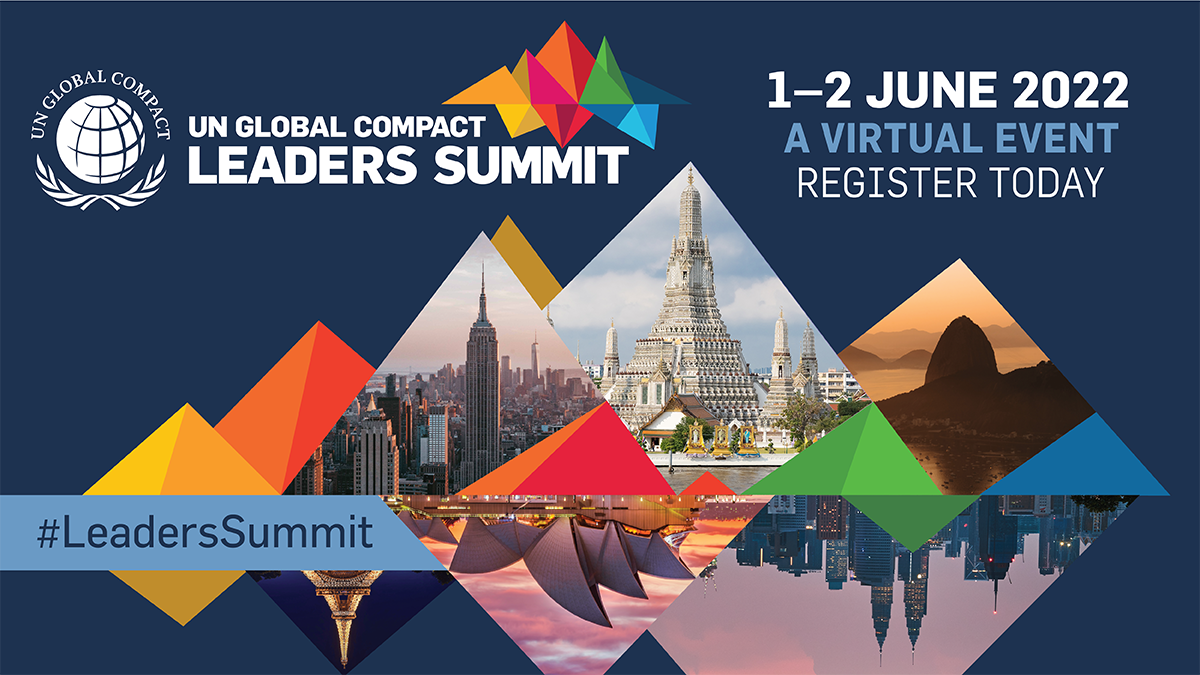 Join the UN Global Compact and thousands of stakeholders from the United Nations, Governments, business, and civil society in virtually for the 2022 United Nations Global Compact Leaders Summit.

With just eight years left to achieve the Sustainable Development Goals and as we enter the third year of the global pandemic, it is time for us to get back on track and return to the core of the sustainability journey to accelerate and scale progress on the Global Goals.

As our large virtual event, the #LeadersSummit will convene a global audience through in-person events held in New York and Bangkok as well as virtual plenaries in Latin America, Australia, East Asia, Middle East and Africa.

This inclusive two-day event aims to empower business leaders at every level to take collective action and inspire future leaders to embed a sustainability mindset in their work. Click here to learn more about this year's Leaders Summit.

We hope you will join us virtually on June 1 and 2 for two days of inspiring plenary sessions, interactive workshops, and networking opportunities. Only through multi-stakeholder collaboration, innovative thought leadership, transparent reporting on progress and focused data driven initiatives can we get back on track.

Complimentary ticket for all employee of UN Global Compact Participants and Signatories.
More Information & Register Here : https://events.unglobalcompact.org/leaderssummit22/1866601